Generally we avoid redundancy here.  But I decided to make a mini post about how to make a post at microBEnet.  This is in essence a follow up on David Coil's post from 11/2014.  See Tutorial video on making a microBEnet blog post and his youtube video:
For a non video based guide and one with a couple of differences see below:
---
This is just a simple guide to writing a post.
Step 1. Login
Step 2. Go to the Dashboard or from the menu bar select "New post"

Step 3: Enter a title
good to keep it short
think about how this might get viewed on social media such as Twitter (e.g., you can include Twitter handles or hashtags)


the title determines what the Permalink will be (well, the title the 1st time you make the post)
Step 4. Write the post.
Include some pictures (you can drag and drop image files or link from other places)
Include some web links.
Include some opinions.
Use the Visual vs. Text modes depending on your needs
Proofread
If writing about scientific papers include the link to the paper and a DOI if possible.
Remember not everyone reading an article will have access to every site you have access to (really important for journal articles and also for some news sites).


Step 5. Save the post. Save drafts along the way if it is a long post.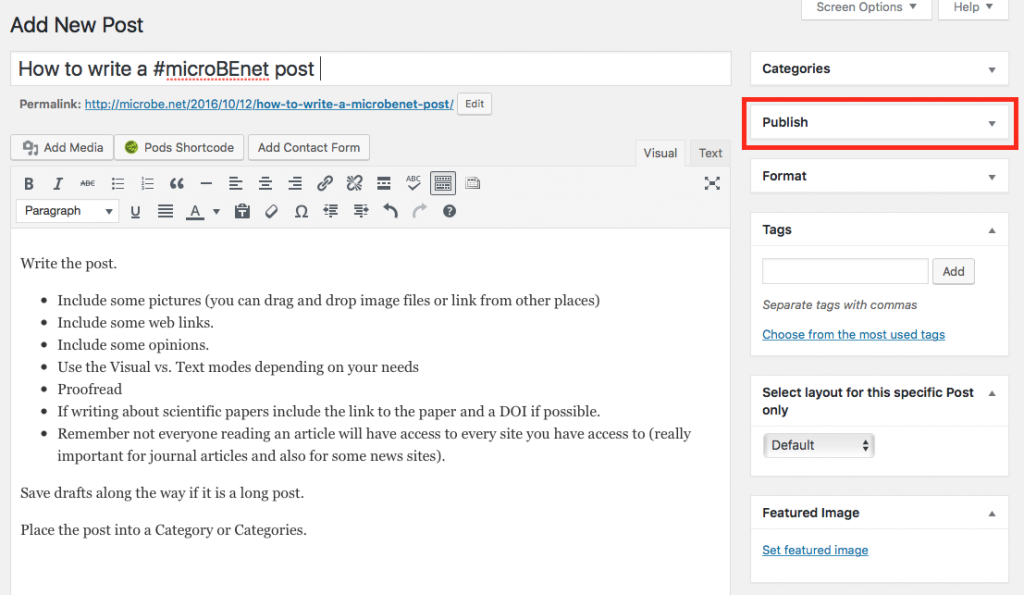 This is under the Publish options.
Step 6. Assign Categories.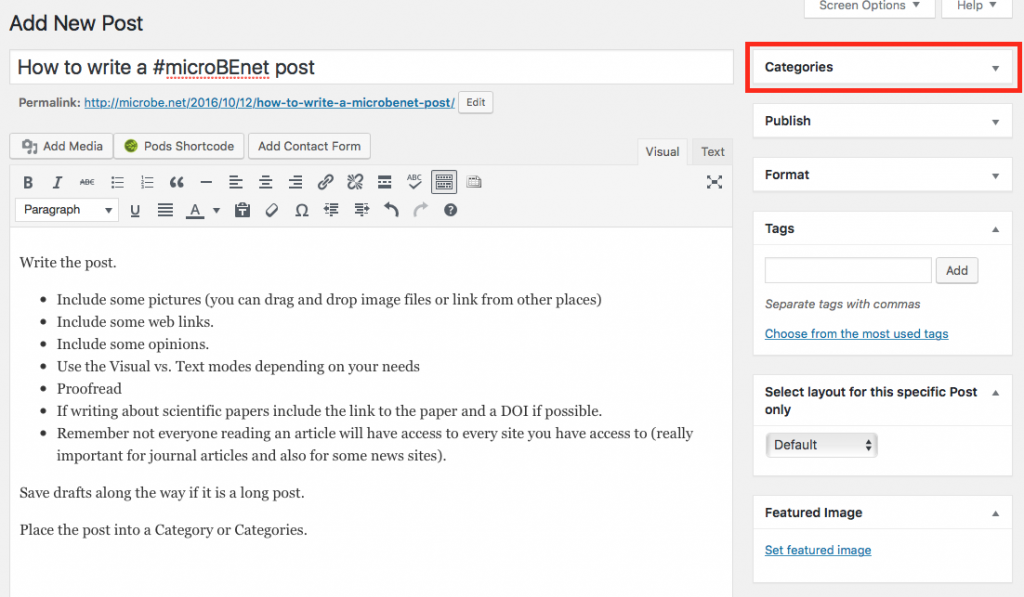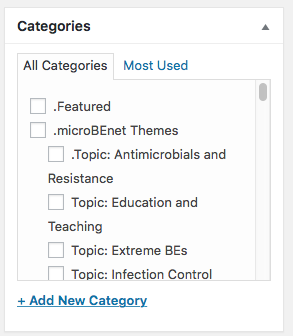 Step 7. Assign tags.
(Just type words into the box, basically).
Step 8. Set a featured image (not necessary but useful)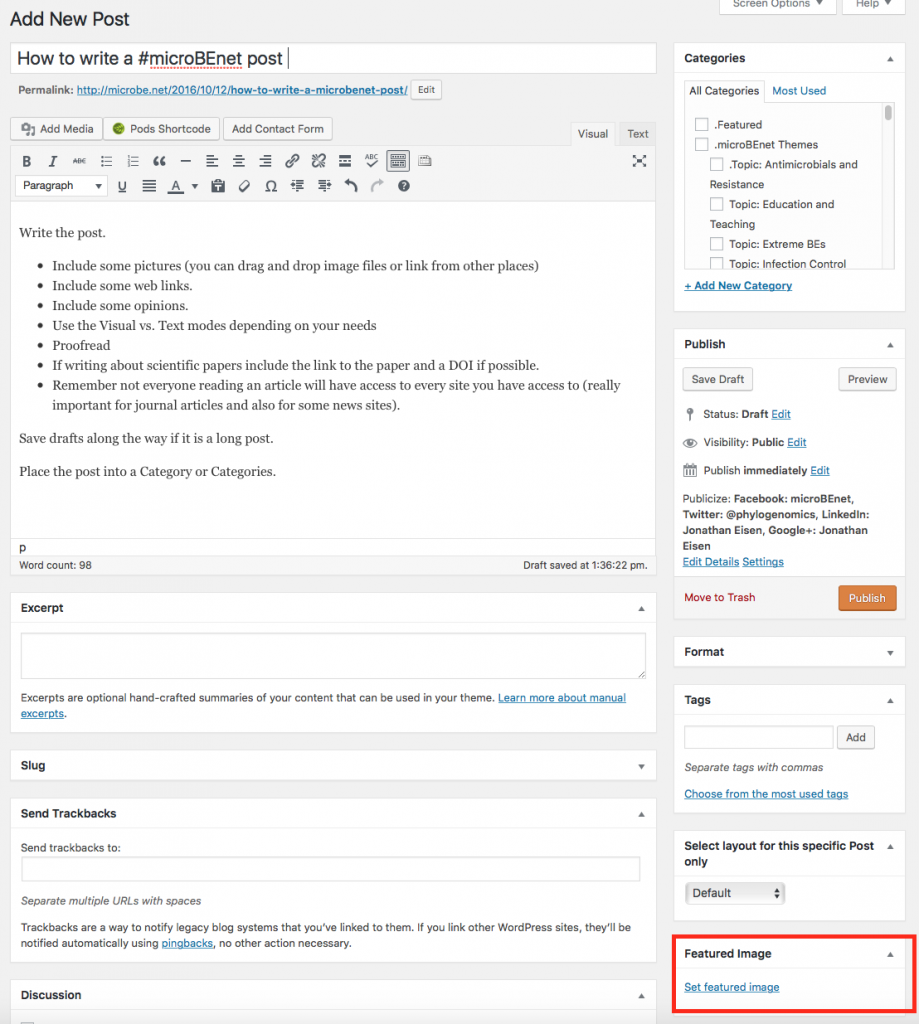 Step 9. Choose other Publish and Publish …