There will be a Twitter chat on Thursday of relevance.
Thursday May 19
10-11 AM EST
Run by @ASMicrobiology.
Follow this hashtag #ASMChats
Twitter chat Thu 10-11 AM EST run by @ASMicrobiology re: AAM report on Microbes & Built Environment https://t.co/UgzrheJcWM #ASMChats

– Jonathan Eisen (@phylogenomics) May 17, 2016
And an upcoming twitter chat on the same subject! Thursday May 19th 10-11am ET #ASMChats #scichat https://t.co/nEZofzhkce

– Julie Wolf (@JulieMarieWolf) May 17, 2016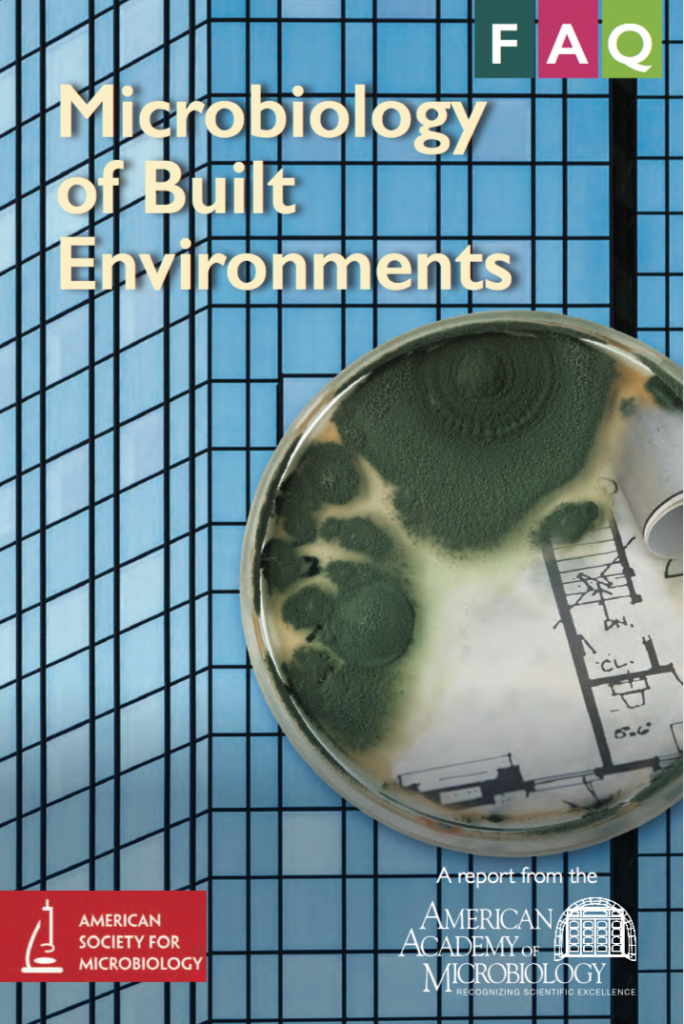 More about the report can be found here: FAQ on Microbiology of Built Environments from the American Academy of Microbiology — microBEnet: the microbiology of the Built Environment network.